How To Select Custom Faux Wood Blinds In New Brunswick
Choosing custom faux wood blinds for your New Brunswick residence results in window treatments that are perfectly sized. But "custom" covers a good deal more than simply getting the size right. Faux wood blinds from Sunburst Shutters New Brunswick consist of several customizable elements to make sure they work and look exactly the way you want.
Selecting An Operating System For Your Custom Faux Wood Blinds In New Brunswick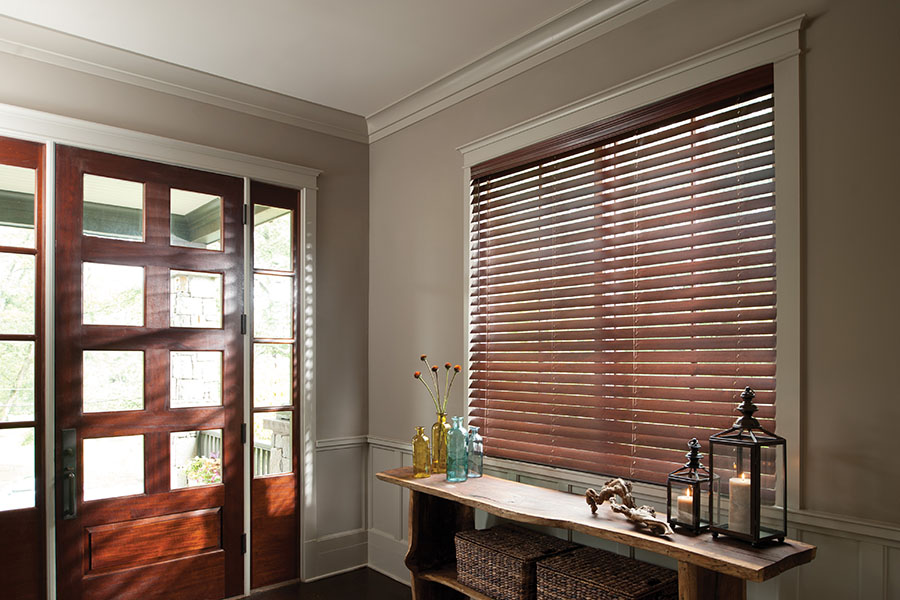 Quality blinds are a breeze to use. You can move them up for a clear view and draw them down again for darkness and privacy. You can also tilt open the slats for partial light that you can reposition away from your eyes. But the operating system you pick will decide how you open and close your blinds.
Sunburst's custom faux wood blinds for New Brunswick come with two operating systems:
Corded lift
Cordless lift
Blinds with cords have one cord to raise or lower your blinds and another cord if you would like to move the slats for sunlight management. Many people like the wand for slat adjustment, so there's no confusion about multiple cords. You can avoid cords altogether with cordless products that you manipulate by grasping the bottom rail to bring them up or let them down.
Choosing The Hue of Your Faux Wood Blinds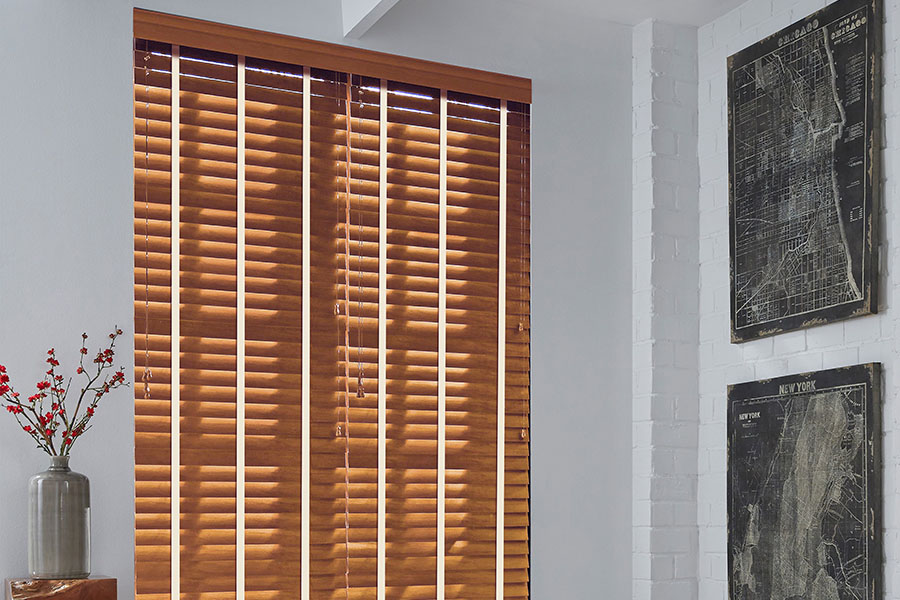 Faux wood blinds are available in five tones of white and five wood stain choices. These adaptable offerings make it a breeze to discover one that matches your home decor.
Wood stains have a time-honored look and bestow warmth and richness to a room. They might seem refined or rustic. You could try matching your custom faux wood blinds to the wood trim in your space. Or go with a white that appears modern and bright. White complements everything but fits remarkably well with minimalist, coastal, and modern interiors.
Furthermore, you may pick corresponding cords, tassels, wands, and a valance to go with your blinds. Your custom window covering consultant will present some products to help you figure out the right color scheme.
We Will Help You Find The Right Custom Faux Wood Blinds For Your Interior
For amazing custom faux wood blinds in New Brunswick, get started with an at-home consultation from Sunburst Shutters New Brunswick. One of our window treatment specialists will come to your home to show you samples and speak with you on how our blinds will work on your windows. To schedule your complimentary consultation today, reach out to 732-301-6168 or fill out the form on this page.