Ways To Upgrade Your House's Windows In New Brunswick
Windows can be one of the most vital aspects of your residence. They serve as a focus of attention in terms of aesthetic appeal. They are your best method to usher sunlight inside. And when you open your house's windows in New Brunswick, you are able to let fresh air into any area.
Even so, aging windows may become a hindrance to your home. Drafty windows can lose warm air that makes your utility costs soar. Old windows can restrict sunlight and make your home look dark. When your windows in New Brunswick look disheveled or lack energy efficiency, you should consider an update. Unfortunately, switching out your windows is often not possible. As an alternative, consider these easy tips for utilizing window treatments and other accents to rejuvenate your windows.
Give Your New Brunswick House Windows Some Style With Dazzling Window Treatments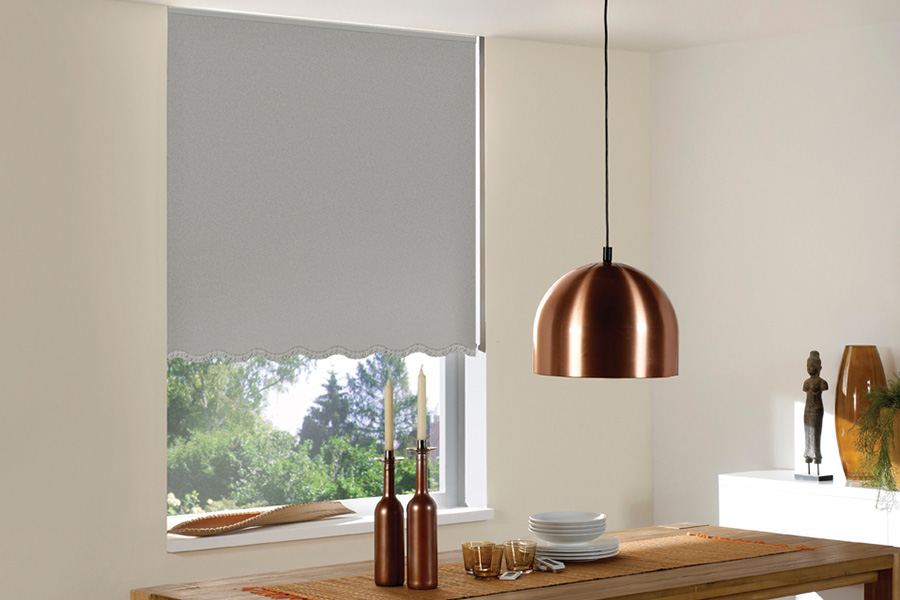 When your windows themselves fall short on style, alter their appearance with amazing window treatments. Consider
patterned window shades
for a distinctive design or woven options for a an element of nature within your home. If you're having trouble deciding what will work with your decor, go with adaptable plantation shutters. They come in
traditional hardwood
available in an impressive selection of stains or
crisp white faux wood
which goes with any interior.
Window treatments provide a range of benefits. If your would like more solitude or less illumination in an area, interior shutters or light-inhibiting roller shades block the sightline into your residence and sunshine. If you would like a little solitude but still need sunshine, try sheer shades or adjust the louvers on your shutters.
Stop Heat Loss With More Efficient Windows Or Window Treatments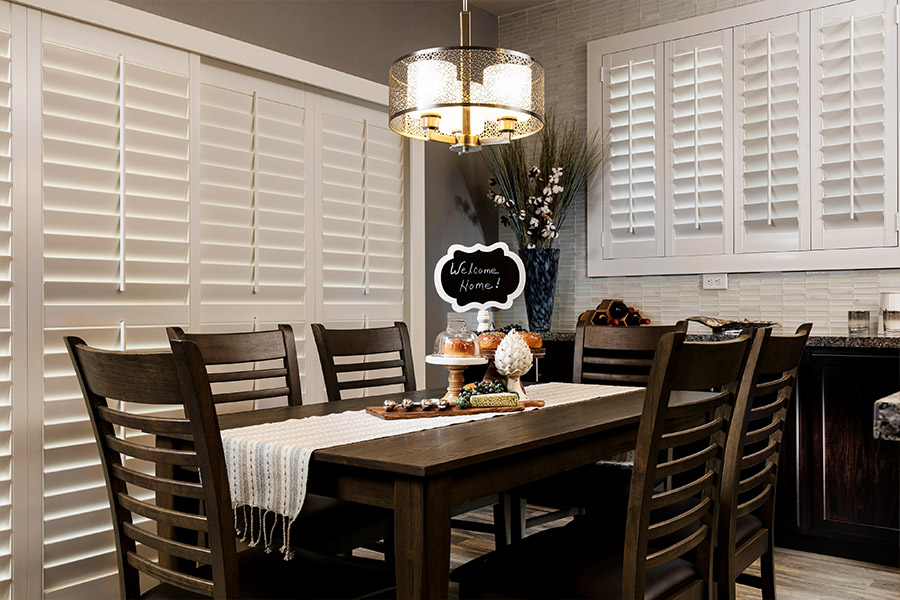 House windows in New Brunswick allow a great deal of cool and warm air that may make your house uncomfortable and raise your utility bills. If you have drafty windows with little insulating prowess, supplanting them with more energy-efficient windows will save you money and frustration in the long run. Chat with your window installer about using multiple panes of glass, windows filled with gas, UV reflecting glass coatings, and other options to bolster insulating ability.
If upgraded windows don't fall within your allocated budget, you have the ability to prevent airflow and loss of energy with specific types of comfort enhancing window treatments. Cellular shades use a unique cell that traps outdoor air before it enters your house. Alternatively, for unmatched insulating power from window treatments, install synthetic Polywood® shutters. Their high level of insulation prevents as much as 30 degrees of temperature loss when shutting the slats and panels.
Rejuvenate Your Windows By Painting The Trim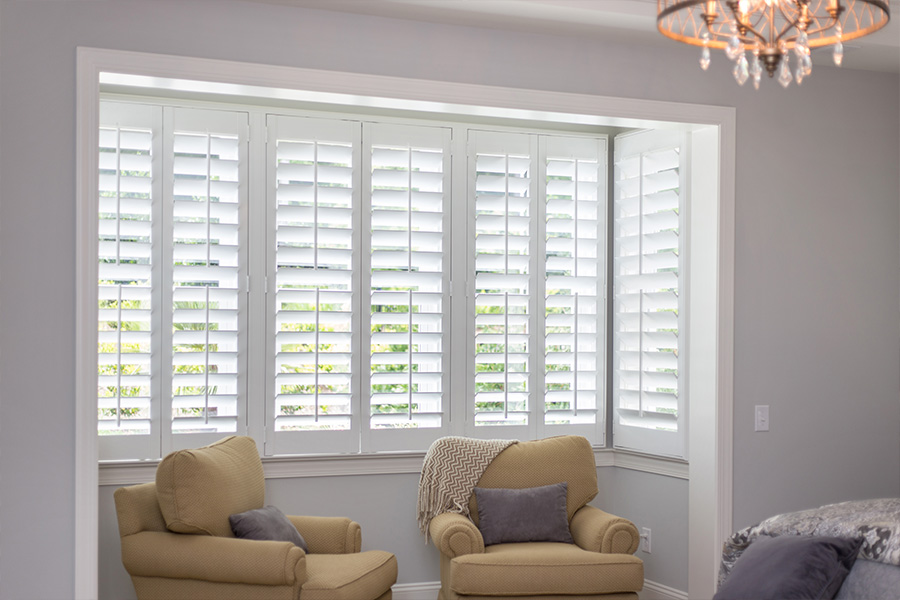 If your windows look boring, you might paint the trim for a revived look. Paint darker wood an intense white for a up-to-date look, or paint light-colored trim a dark tone for a bold statement. If your trim presently is the same as the color of your wall, give your windows more dimension with the equivalent color but several shades darker. Whatever color you pick, get it in a hard-wearing glossy paint that will withstand the occasional bumps and scratches.
Install Attention-grabbing Window Treatments That Enhance Curb Appeal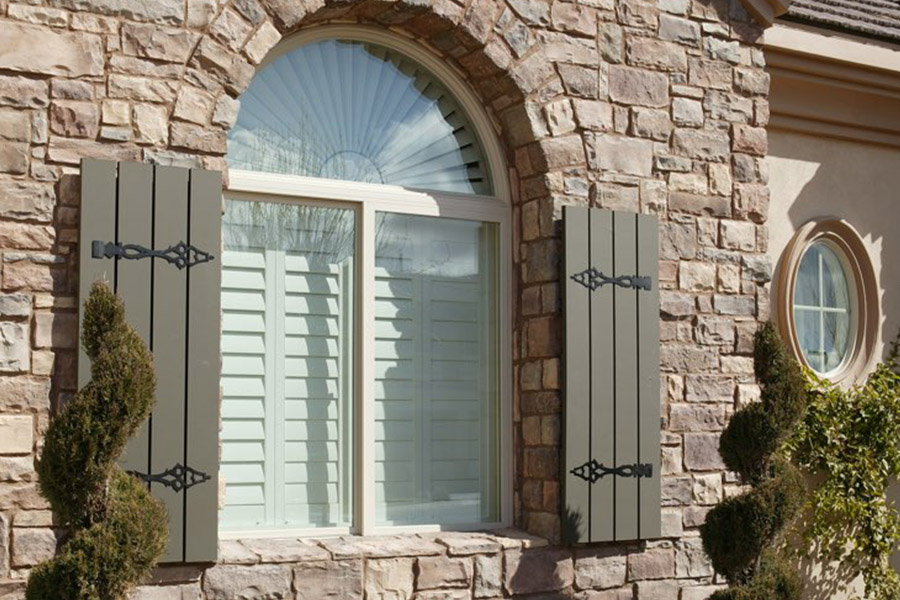 Because your windows treatments can be seen from the street, pick options that are versatile enough to enhance your home's curb appeal. Interior shutters feature fine lines that complement virtually all architectural types, and bright white Polywood shutters are easily seen from outside and mesh well with exterior colors. For a pop of color, choose your preferred window shade style in a striking tint. When a more understated approach is more your style, a neutral-colored shade or shutter will go with the other color tones of your New Brunswick home.
Update All Of Your House Windows In New Brunswick With Shades And Shutters From Sunburst
Whether you are looking for stylish louvered shutters or patterned window shades, Sunburst Shutters New Brunswick has you–and your windows–covered. Get started with your window makeover with a complimentary on location demonstration of our products. skilled staff will help you choose the most suitable treatments for your property. To arrange a meeting, dial 732-301-6168 or fill out the form below.