Plantation Shutters Vs. Cellular Shades In New Brunswick
New Brunswick homeowners commonly consider plantation shutters and cellular shades if they're seeking an energy-efficient window treatment. Ultimately, both kinds of window coverings will thwart a certain amount of thermal transfer when shut. But are there additional perks beyond outstanding energy efficiency when evaluating cellular shades vs. plantation shutters in New Brunswick?
Keep reading for a few tips to help you decide which window treatment is ideal for your windows and home.
Use Plantation Shutters For Optimal Light Management, Energy Savings, And Resilience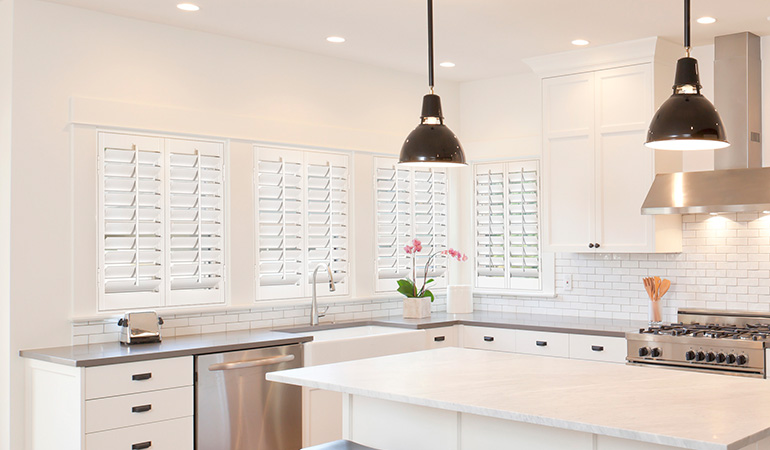 When it comes to cellular shades vs. plantation shutters for New Brunswick, shutters are usually the better choice. Their hinged panels and adjustable louvers give you different methods for controlling privacy and the amount of natural light that enters your home. And their solid synthetic-wood frame surrounds your window edges to stop heat and exterior light from going through.
Louvered shutters also give you amazing energy savings. When closed, they stop the chilly drafts and hot sun rays that enter past your windows. Polywood® shutters were manufactured as insulation in mind with innovative weather protection that eliminates nearly all exterior air and blocks as much as 30 degrees of temperature transference from windows. They'll sustain the comfort levels of your New Brunswick home all year and reduce your utility costs.
Polywood shutters also make sense as the most durable window treatment. While window blinds and shades will display damage and weathering in less than five years, Polywood shutters last a lifetime. Their synthetic wood resists damage from humid conditions, temperature extremes, insects, and UV rays. They won't break down from normal use and are able to withstand bumps from active little ones and pets. You are able to hang them throughout your home, and they'll look incredible for decades.
Go With Cellular Shades To Add Style And Efficiency To Your Property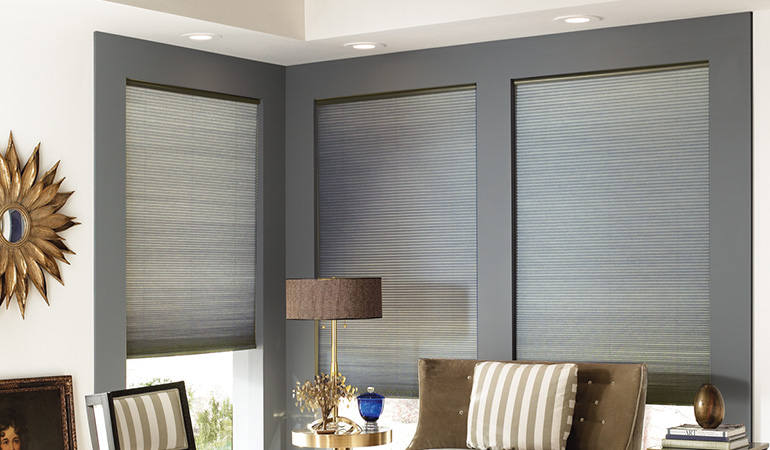 If you're picking between plantation shutters vs. cellular shades in New Brunswick and would like a soft or colorful option, cellular shades are the best bet. These textile window shades can be found in a a wide range of colors and patterns. It's easy to find cellular shades to match your existing decor, whether you want a complementary neutral tint or a bold statement-making hue.
Even though they're not as capable as shutters, cellular shades do make your windows more energy efficient. The cloth is formed into accordion-like pleats that flatten together if you pull up your shades. Alternatively, if you pull them down, those pleats expand into pockets or "cells". These gaps and their surrounding fabric layers capture air and stops it coming through your windows before it enters your New Brunswick property.
Get Help Selecting From Plantation Shutters Vs. Cellular Shades In New Brunswick
There's no need to pick window treatments on your own when you turn to Sunburst Shutters New Brunswick. Our 40 years of industry experience have led to our becoming authorities in the field. Reach out to us at 732-301-6168 or complete the following form to arrange a complimentary in-home consultation. We'll give you access to samples, demonstrate how differing products operate on your windows, and help you pick the ideal ones for your interior.