Use Sunburst Shutters' Shutter Designer To Craft Your Ideal Interior Shutter Styles In New Brunswick
Polywood shutters bring you numerous benefits, from aesthetic appeal to superior insulation. Best of all, you can custom-tailor them to make sure your shutters look and operate the way you want. You can select a color, frame style, tilt rod style, and many more plantation shutter options in New Brunswick. To simplify this process, turn to Sunburst's new Shutter Designer. This interactive online tool makes customizing your shutters effortless. Choose the shutter features you like and find the best Polywood shutters for your interior from the comfort of your home!
Try Out Different Interior Shutter Styles For New Brunswick Homes On Sunburst Shutters' Shutter Designer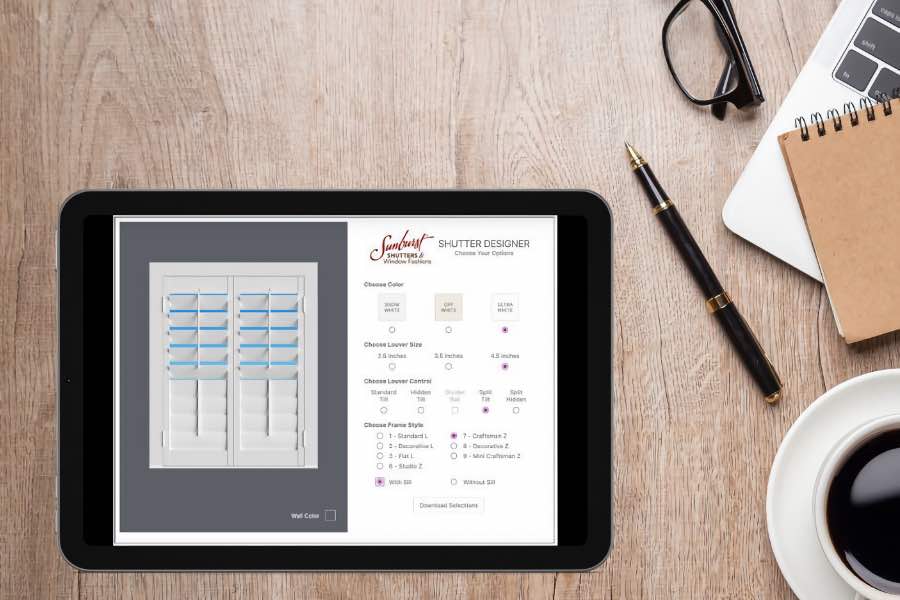 Polywood shutters are some of the most beautiful and adaptable window treatments for New Brunswick homes. You can add your personal flair to them when you design your own with Sunburst's Shutter Designer. Utilize the tool to select from different:
Colors
Louver sizes
Louver controls
Frame styles
The Shutter Designer will instantly display how Polywood shutters look with your selected options. If you're not satisfied with the first look you customize, switch it up with some additional combinations. You can experiment with different louvers or frames or figure out if you like the features of a standard tilt rod or hidden. You can interact with the Designer until you've created your very own unique shutters that accommodate your necessities and preferences.
How To Navigate Sunburst's Shutter Designer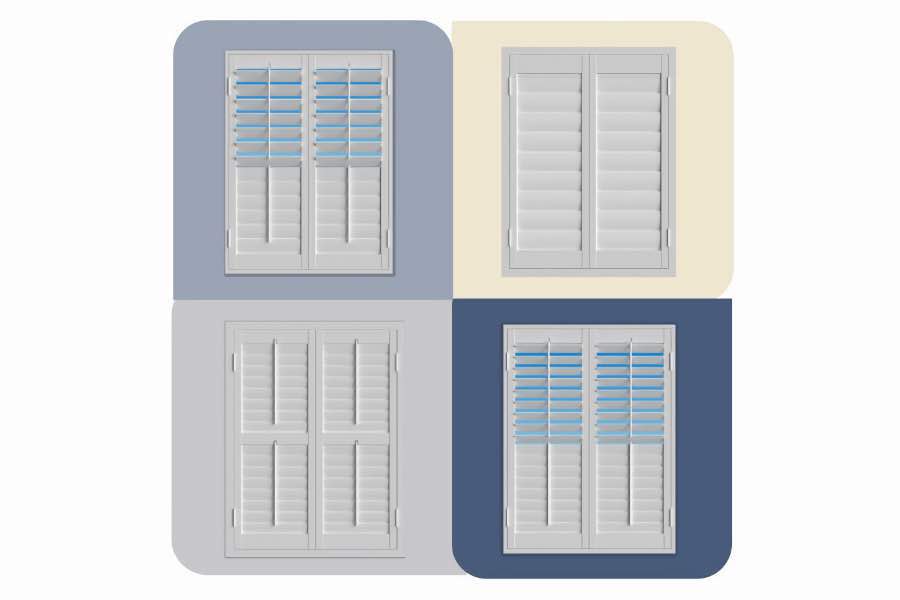 All it takes is a a minute or two to design beautiful Polywood shutters with Sunburst's Shutter Designer. When you arrive at the Shutter Designer page, you'll see all the ways you can customize shutters in the tool. Simply click the choices that you like and see how the shutter image updates. You may even switch the image's wall color to represent your room at home and see how the different Polywood colors look with it.
Change your selections and test out different combinations as much as you wish. If a particular look stands out to you, choose "Download Selections" and save that file. Then, you may share your design with Sunburst Shutters New Brunswick when you're ready to finalize your order. Email your custom selections to us within the Designer page form or present it to your window treatment expert during your consultation.
What Are The Perks Of Using Sunburst's Shutter Designer Tool?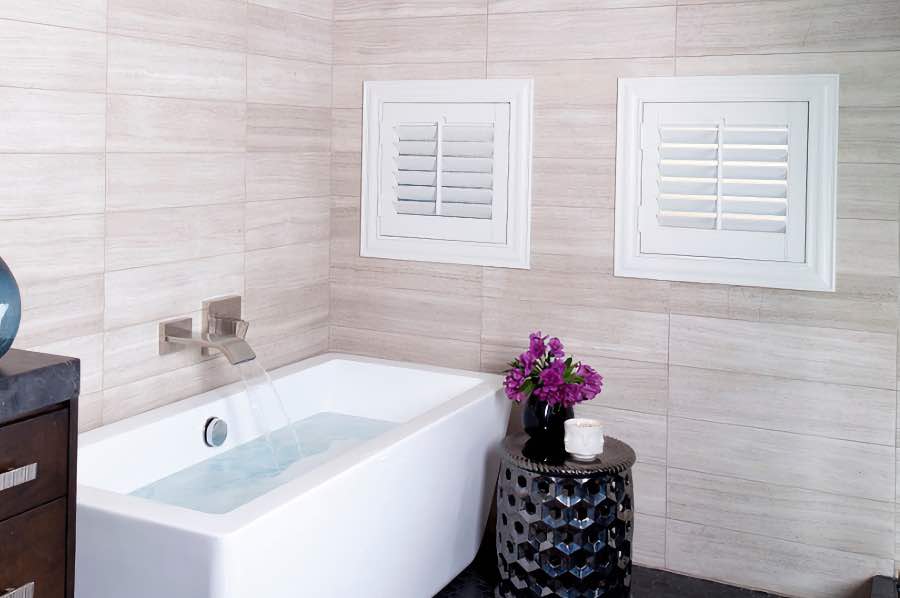 You aren't required to engage the Shutter Designer before purchasing your new Polywood shutters from Sunburst. We'll send a consultant to your location to discuss the optional features and help you put the finishing touches on your custom shutters. However, you might find this tool valuable in many ways before your consultation. You can utilize it to
Look at all possible customization options in one convenient location.
Get a better understanding of how different shutter options look.
Effortlessly design your preferred shutters and save those details to discuss with your consultant.
Either verify a look you enjoy or find something different you hadn't thought about.
Visualize and incite excitement for your favorite Polywood shutter features!
If you need assistance deciding between your many Polywood plantation shutter options in New Brunswick, Sunburst's convenient Shutter Designer is just one more tool to help. You can go to it at any time, from any location, on your computer or mobile device.
Design Your Custom Polywood Shutters With Sunburst Shutters New Brunswick
Trying to find the ideal shutters for your home? You'll be thrilled by the allure and functionality of custom Polywood shutters. Start designing yours today with Sunburst. We'll send a window treatment specialist to help you create the best possible combination of features for your unique space. Call us at 732-301-6168 or complete the form below to schedule an appointment.