When To Put Roman Window Shades In New Brunswick
Distinctive Roman shades blend the elegance of drapery with the easy function of window shades. It's not surprising that New Brunswick homeowners admire them! But you may be unsure how to use these well-liked window treatments in your rooms. Thankfully, flexible Roman shades look great in just about every area of your home. Once you know how to use them and where they work best, you'll be ready to install your own custom Roman shades.
How Roman Shades Work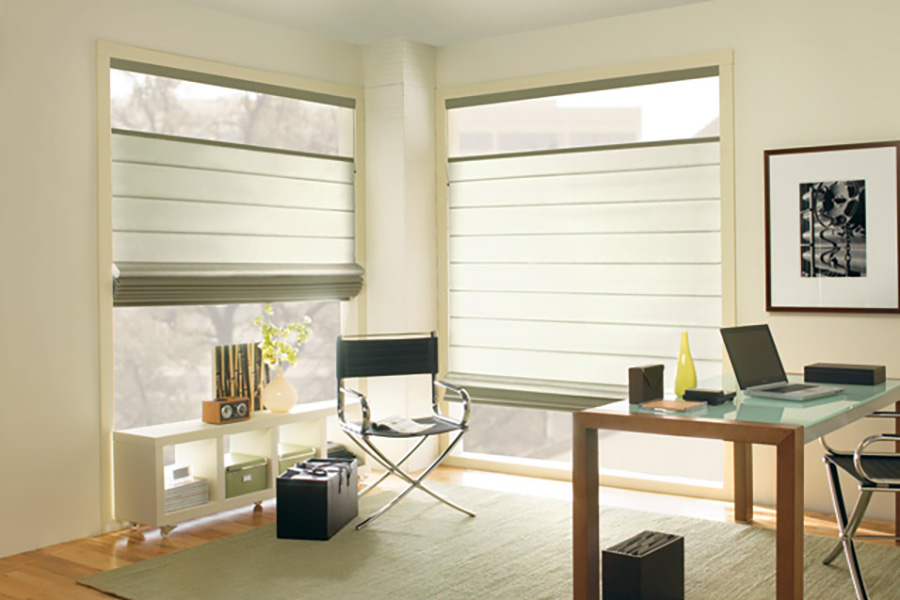 Roman shades function in the same way as standard roller shades in New Brunswick. Simply pull them down to conceal your windows, then pull them up to enjoy sunlight and a perspective of the outdoors. You can choose between a pull-cord or pull-bar to manuever them. You will also find motorized Roman shades that open and close at the push of a remote.
The beauty of Roman shades comes from the neat folds that emulate drapery, adding an inspired soft highlight to your windows. Sold in a multitude of fabric options, you may choose the level of privacy and sunlight control you want. Sheer options will let in a filtered light. Mostly nontransparent fabrics will stop most sunlight and keep people outside from looking inside.
Where To Put Roman Shades In Your New Brunswick House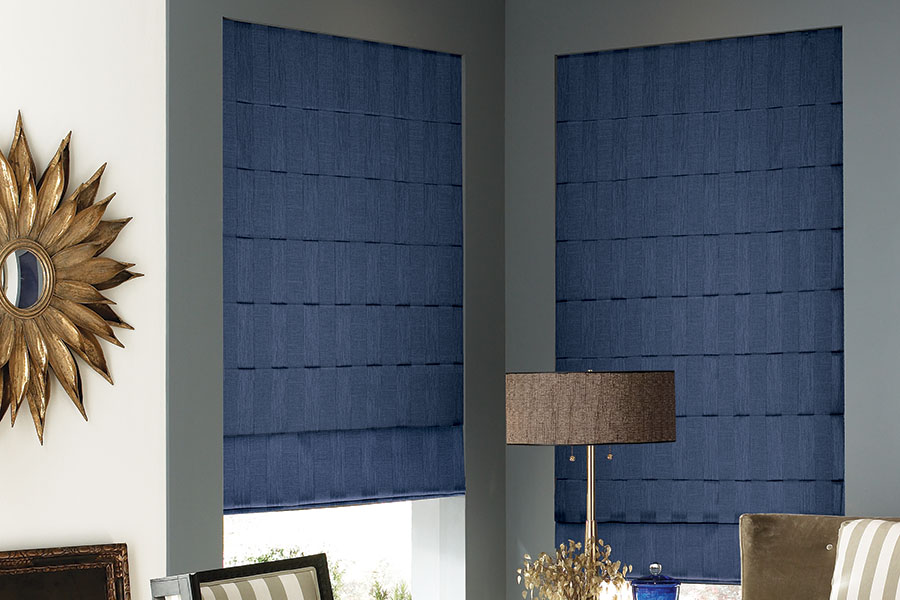 You are able to put Roman shades in virtually any room that you want. Their uncomplicated elegance is suitable for most interior design styles, and it's not hard to track them down in tones and patterns to suit your preferences. They're easy to adjust too, so it's sensible to put them in areas where you frequently have to open and close window treatments.
Roman shades are a sensible alternative to traditional drapery or curtains that look too fancy or are difficult to clean. They are perfect for dining and living rooms where you often entertain company. They look sophisticated but provide command over outside light and privacy. You are able to effortlessly move them if the sun shines in guests' faces or for privacy while your friends stay to chat at the dinner table all evening.
Roman shades also deliver some allure to your bedroom. The soft folds of their material fit right in with your comfortable bedding. They look much more luxurious than the lower quality blinds countless people put in bedrooms and are a welcome change from curtains. Select room darkening Roman window shades in New Brunswick if you plan to put them in bedrooms. The thick covering will obstruct light as you're attempting to sleep.
When Not To Put Up Roman Shades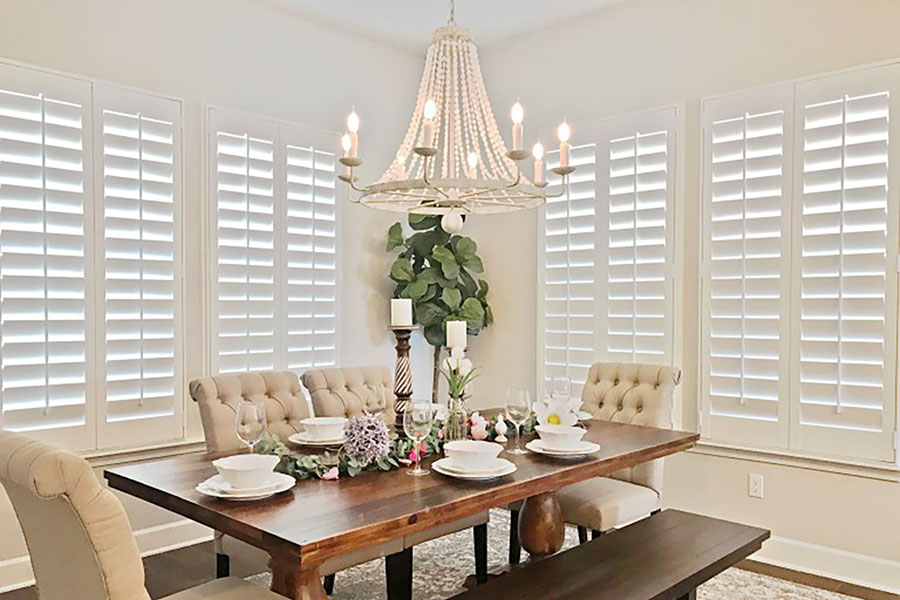 Roman shades look beautiful in every room, but they might not last long under particular conditions. For example, textile window shades are not the best choice for high-humidity bathrooms. The moisture in the air causes their material to wear out eventually, and soaked fabric fosters the growth of mold.
In addition, your Roman shades will probably get damaged in a window over the kitchen sink where they may be splattered with with water, other liquids, and food. They also may not withstand for long periods of time in particularly hot settings. If you would like eye-catching window treatments in these areas or in hotter conditions, use water-resistant and durable Polywood® louvered shutters, and save your fabric Roman shades for another room.
Discover Beautiful Roman Shades At Sunburst Shutters New Brunswick
If you're trying to find Roman window shades in New Brunswick, you've come to the right location. Sunburst Shutters New Brunswick has an amazing choice of window shades and other window treatment fashions for your residence. Request a complimentary in-home meeting, and we'll help you pick the most suitable solution for your windows. Dial 732-301-6168 or submit the following form to make your appointment.